Crosspoint Church-Bellaire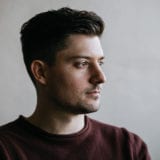 Cameron is a professional photographer and founder of Capturing Christianity, a ministry aimed at exposing the intellectual side of Christian belief. He is a writer, speaker, and uses his ministry to host discussions and interviews on Christian Apologetics. Cameron is married to a beautiful wife and is the father of two adorable children.
SUBSCRIBE. BE AWESOME.
Get updates on new posts, upcoming live discussions, and more.